Education Series: Amazon Demystified
Strategies and best practices for taming the Jungle
---
Wednesday, Feb 27
5:30pm-7:30pm @ Eco-Systm
Register

Amazon Demystified
Strategies and best practices for taming the Jungle
E-commerce has been described as the new frontier and the future of retail. How brands are selling, innovating and ultimately winning on Amazon greatly defines their success. We'll hear from Amazon experts and brand leaders who are unleashing their potential on Amazon, including how to secure their ecomm foundation from a product, supply chain, and search optimization standpoint, the pros and cons of selling 1p vs 3p, and how to drive consideration and conversion with search and display marketing.
---
SPECIAL GUESTS

Lynn Graham – Lynn is Founder and CEO of Beekeeper Marketing, an Amazon General Management Agency, now part of the Digital Technology Group of Advantage Solutions. She has 12+ years in the trenches helping CPG companies, large and small, reach their potential on Amazon.com through expert marketing, sales, and supply chain strategy and execution. Lynn has a BA in Economics from Stanford and an MBA from UC Berkeley's Haas School of Business.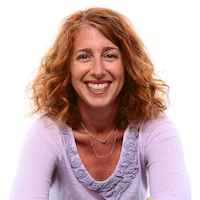 Darci Rosenblum – Darci is currently the VP of Marketing at OLLY, a brand that makes nutrition delightfully easy. She is an experienced marketing executive with a demonstrated history of working in the marketing and advertising industry with companies like LeapFrog, Method Home and YesTo. She has 15+ years of experience in Start-ups, Media, Direct Marketing, Social Marketing, and Consumer Acquisition in the consumer packaged goods industry.

Alex McIntosh – Alex co-founded and serves as chief executive officer of Thrive Natural Care. Prior to Thrive, Alex was the founding Director of Sustainability & Corporate Citizenship at Nestlé Waters North America, the $4B division of the world's largest consumer water company. At Nestlé Waters, Alex developed the vision and strategic plan, and provided hands-on leadership to build the corporation's first sustainability program from the ground up during a time of intense social scrutiny. He created a broad network of partnerships with corporate, policy, regulatory, and nonprofit water organizations to advance sustainability & innovation. His success in aligning financial, environmental, and social strategies within the 8,500-person corporation played a key role in expanding Nestlé Waters' reputation for excellence in the consumer package goods industry.
Prior to Nestlé, Alex was Director of Philanthropy at The Nature Conservancy, where he helped raise a record $75MM in private capital for two of the largest watershed conservation projects in the organization's history. Alex developed the vision, strategic plan and provided leadership for the 9-
person fundraising team that increased annual giving revenue 1,250% over four years and completed the most successful corporate conservation campaign in state history.
Alex earned his B.A. with academic honors at Duke University, and a master's degree in environmental management from Yale University.
---
DATE/TIME
Wednesday, February 27, 2019: 5:30pm-7:30pm
LOCATION
Eco-Systm, 540 Howard Street, San Francisco
REGISTRATION
Members: $25.00; Non-Members: $35.00
---
BITES & SIPS
GOOD USE FOODS
Whether you enjoy our cold-pressured or raw juices rest assured you're drinking sustainably sourced juice that's on a mission to reduce food waste. Our founders were taught by their families to never let a scrap of food go to waste and we're inspired by their passion to make the world a better place through business to start Good Use. More than two years later, and thousands of pounds of food saved from landfills, we continue to use creative sourcing to press delicious juice that is good for you and good for the planet, made with love in San Francisco.
BREAD SRSLY
NOURISHING + DELICIOUS SOURDOUGH BREAD
Bread SRSLY believes that all food is meant to be enjoyed, no matter your allergies, aversions, or illnesses. We labored for months applying traditional sourdough techniques to a gluten-free recipe to come up with a loaf we're proud to share with you—one with an authentic sourdough tang and great texture that will satisfy any Celiac's toast craving, and impress gluten-eaters too.
Bread SRSLY also think food should satisfy your whole body, not just your taste buds. All of its bread is leavened with wild yeast and rises for more than 12 hours, breaking down hard-to-digest grains and making it seriously good for you. Plus, Bread SRSLY gluten-free sourdough contains a host of bioavailable nutrients, promoting digestive health and healing.
---
About Beekeeper Marketing 
We are a deeply experienced and savvy team of online marketing, management, and supply chain professionals with a passion for helping consumables companies succeed in a crowded online marketplace. Lynn Graham founded Beekeeper Marketing in 2007 when Amazon first started selling consumables online. Over the years, our relationships with Amazon have deepened and our business has grown organically through word of mouth from Amazon buyers and clients.
Today, we carefully curate our client roster so we can dive deep into every project and give it the personal attention it deserves. That's because we're not afraid of the nitty gritty. In fact, it's our ability to navigate the daily challenges and do the heavy lifting required to manage an online business that set us apart from others in the industry.
About OLLY
OLLY has been selling on Amazon since November 2016 as a 1P seller. With the help of Beekeeper OLLY has experienced month over month growth and interesting learnings along the way.
About Thrive Natural Care
Thrive designs and sells high performance skincare, powered by regenerative plants. Since 2013, Thrive's team of American and Costa Rican entrepreneurs, farmers and scientists have produced new-to-market botanicals for the company's products by means of an inspiring regenerative farming model that helps restore degraded ecosystems and communities. Thrive's vision and 500% growth over the past year has attracted retail partners such as Whole Foods and Amazon, national media such as Travel+Leisure and Esquire, and investors from Clorox, Nestlé, Unilever, venture capital and the NBA.