Peer To Peer Networking Launch Party!
A forum where senior professionals can connect and talk shop
---
Wednesday, Jun 26
5:30 pm - 7:30 pm @ MISTA
Register
NETWORKING NIGHTS 
Naturally Bay Area's NETWORKING NIGHTS brings together best and brightest leaders in the Bay Area natural products scene to rub elbows and connect. Catch up with longtime friends and colleagues, or forge new connections with fellow Naturally Bay Area members. Don't forget to bring a buddy!
---
Peer to Peer Networking Launch Party
Join us for the official kickoff of Naturally Bay Area's latest program, Peer to Peer Networking Groups. Find your tribe and share your interest with the Bay Area's best and brightest in the Natural Products Industry.
Program Update!
The four focus groups will be led by:
• Marketing & Sales – Diana Simmons/ Clif Bar & Company
• Innovation & Product Development – David Pirazzini/ REBBL Inc.
• Funding & Finance – Mike Dovbish/ Nutrition Capital Network
• Supply Chain & Operations – Tom Chapman/ Clif Bar & Company
Thanks to Paige Graff and Insperity for sponsoring our gathering, and Scott May and MISTA at Givaudan for hosting the event.
Date/Time
Wednesday, June 26, 2019: 5:30pm-7:30pm
Location
MISTA
438 Treat Avenue
San Francisco, CA 94110
Registration
Members: $25.00; Non-Members: $35.00
Powered By
We're obsessed with delivering HR mastery
Insperity, a trusted advisor to America's best businesses since 1986, provides an array of human resource services and technology designed to help you minimize risk and maximize profitability in your business. Along with insight from our Business Performance Advisors, you'll receive the most comprehensive suite of HR products and services available in the marketplace. Through our premier Workforce Optimization® solution, we deliver administrative relief, better benefits, reduced liabilities and a systematic way to improve productivity. Insperity operates in more than 70 offices throughout the United States. Our business performance solutions support more than 100,000 businesses with over 2 million employees.
For more information visit: www.insperity.com
---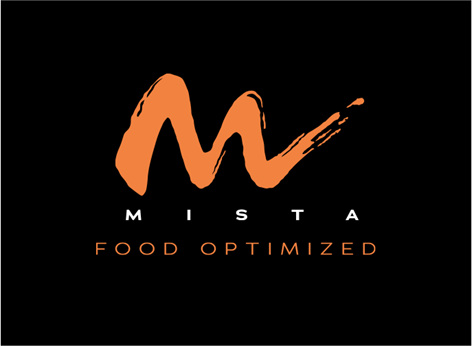 MISTA helps startups and large organizations optimize ideas, products, people and investments as they work toward solving some of the world's greatest challenges while also taking advantage of some of the greatest innovations and opportunities in the food and beverage industry.
On their own, no one company or organization can solve our biggest food challenges. MISTA is creating a multi-dimensional, hyper-connected ecosystem to bring ALL aspects of the food system together to address challenges the ENTIRE food system is experiencing.
All of this comes together at the MISTA Optimization Center (MOC), a state-of-the-art development lab and co-working space located in San Francisco.
Visit www.mistafood.com for more info.